Casa de Sierra: holiday rental house with 3 bedrooms and private pool
Casa de Sierra is a comfortable house set in its own private grounds of 4 hectares with a private swimming pool. 
The house has 3 bedrooms with en-suite bathrooms. A spacious sitting room with double height ceiling, a well equipped kitchen, a covered porch.
The pool is situated by the side of the house with wonderful views across the countryside.
There are walks directly into the sierra from the finca, the walk to Montanchez takes about 45 minutes.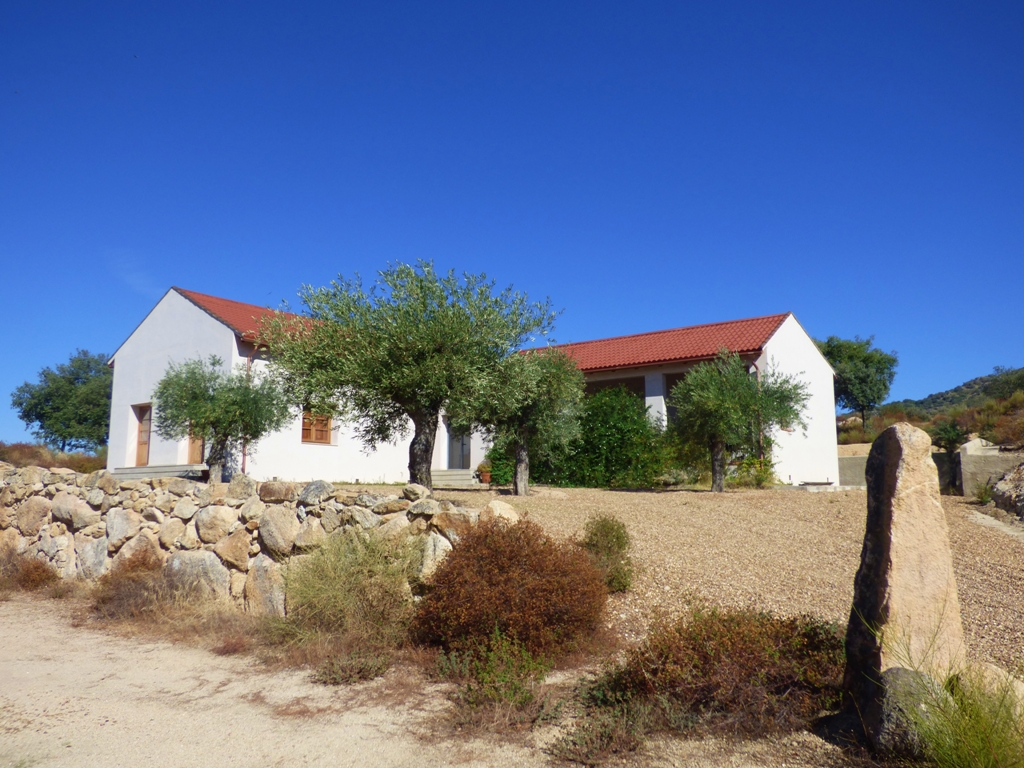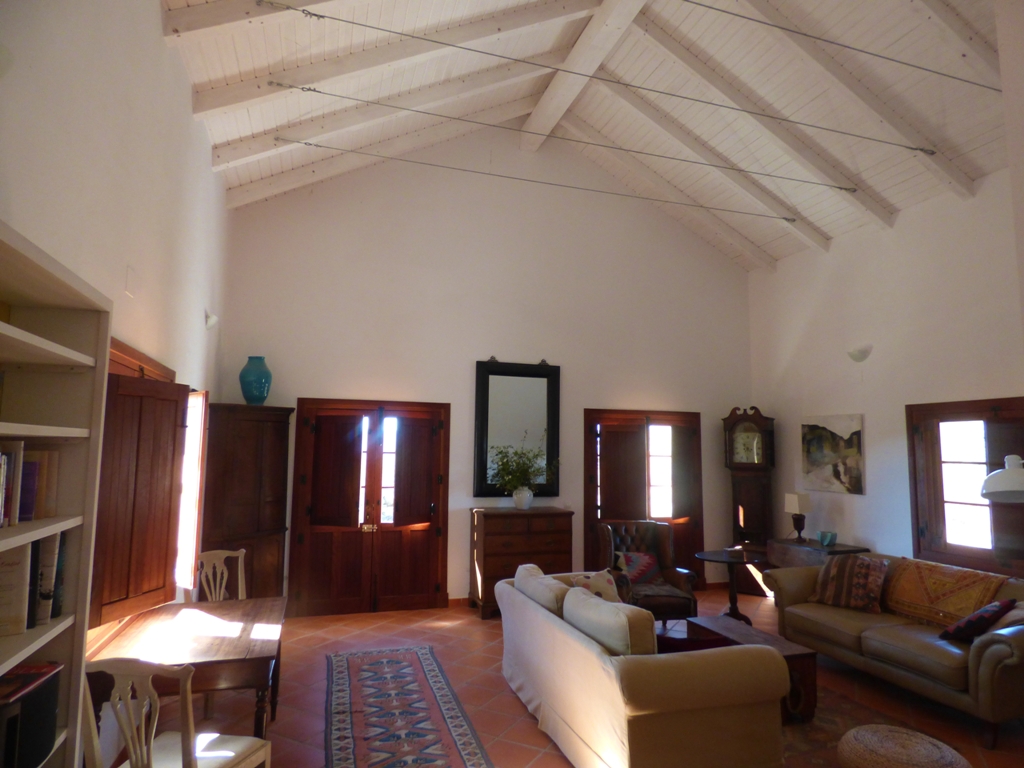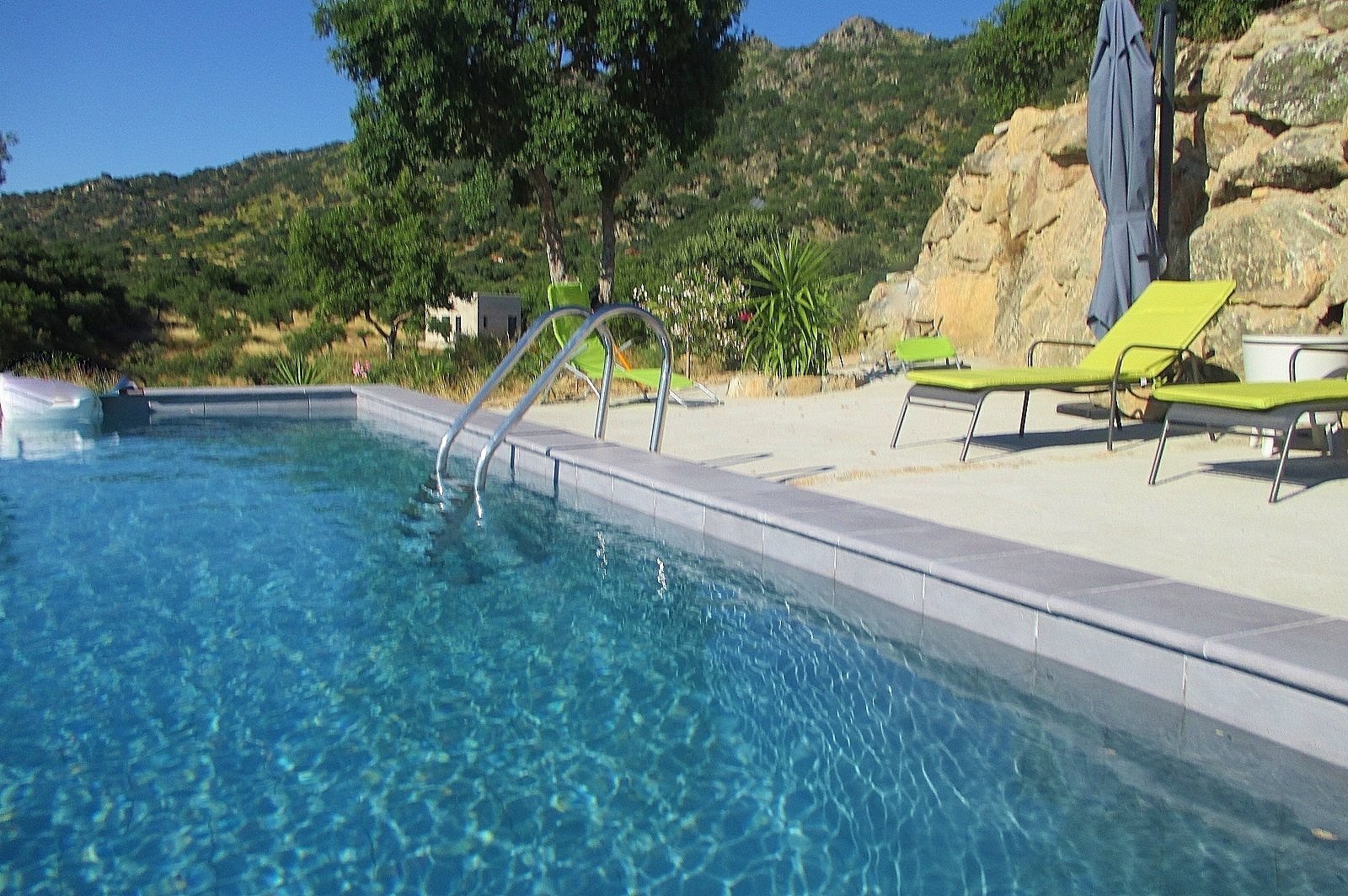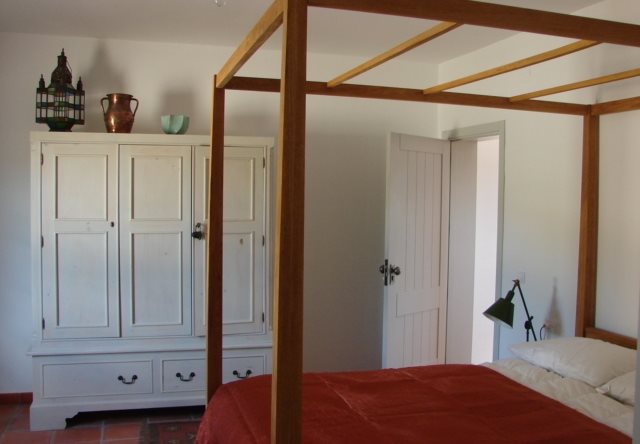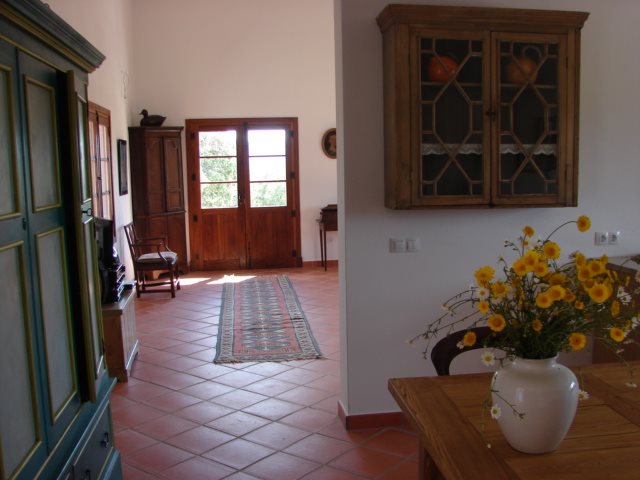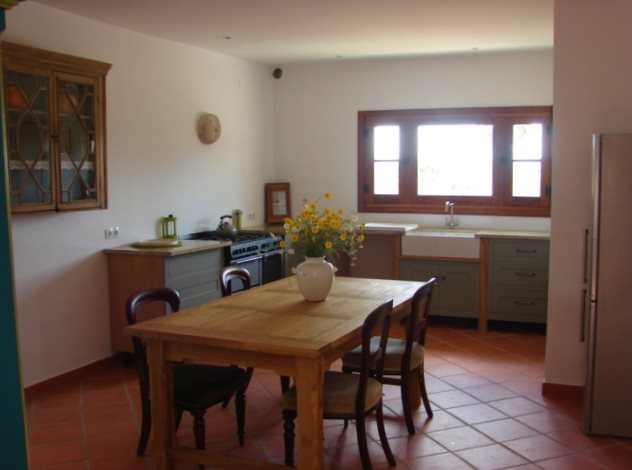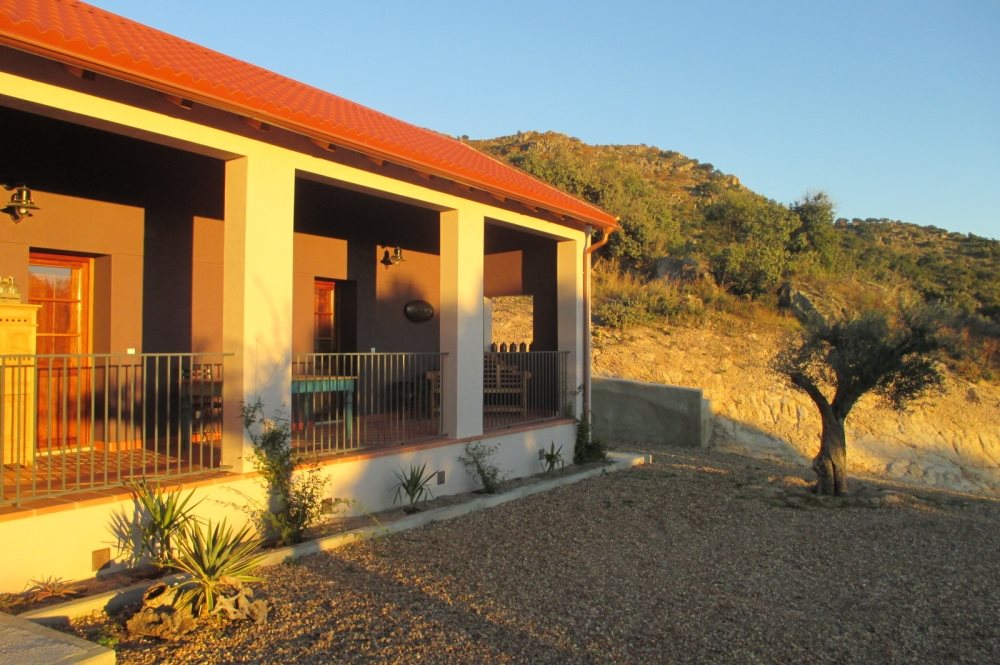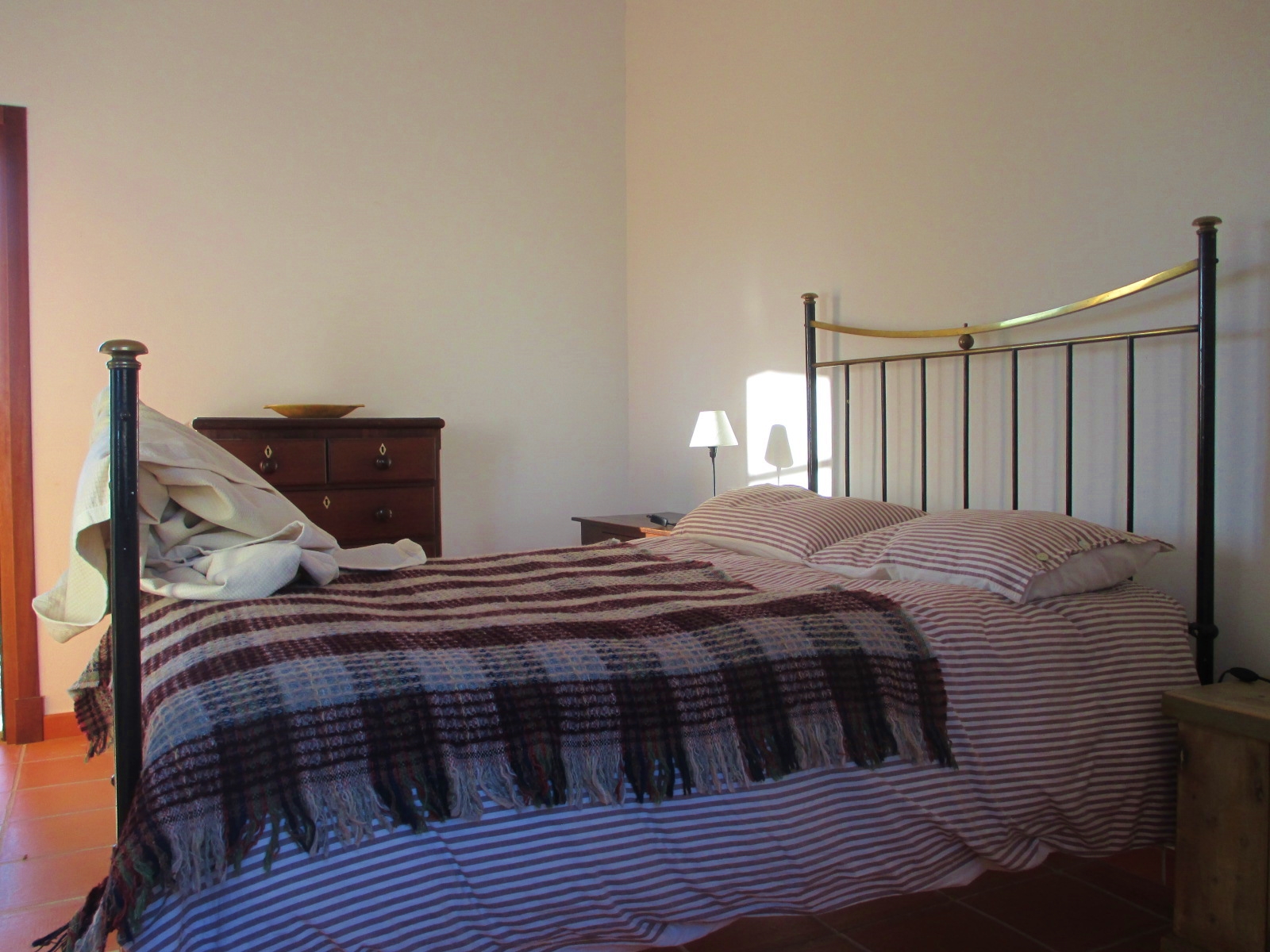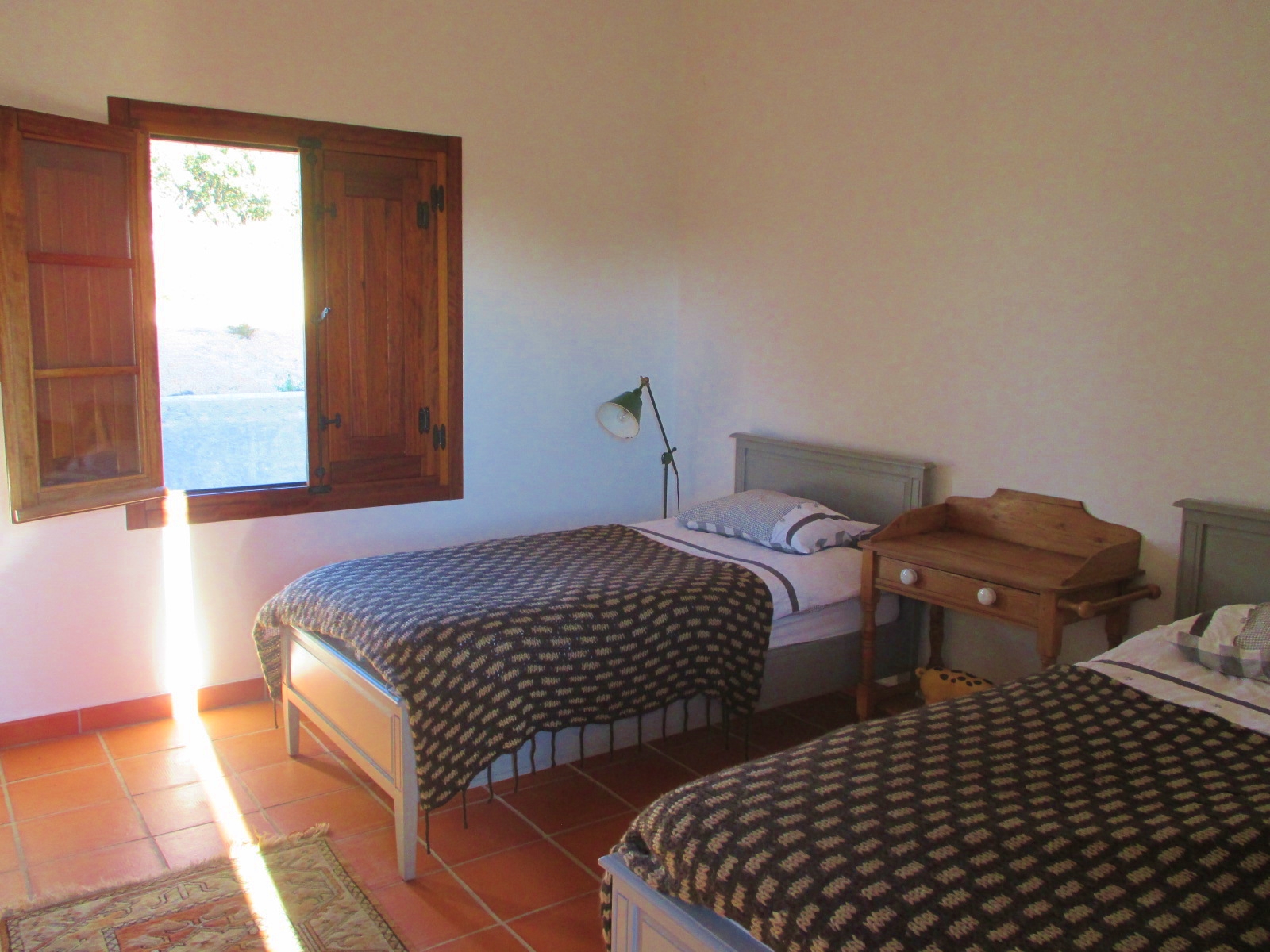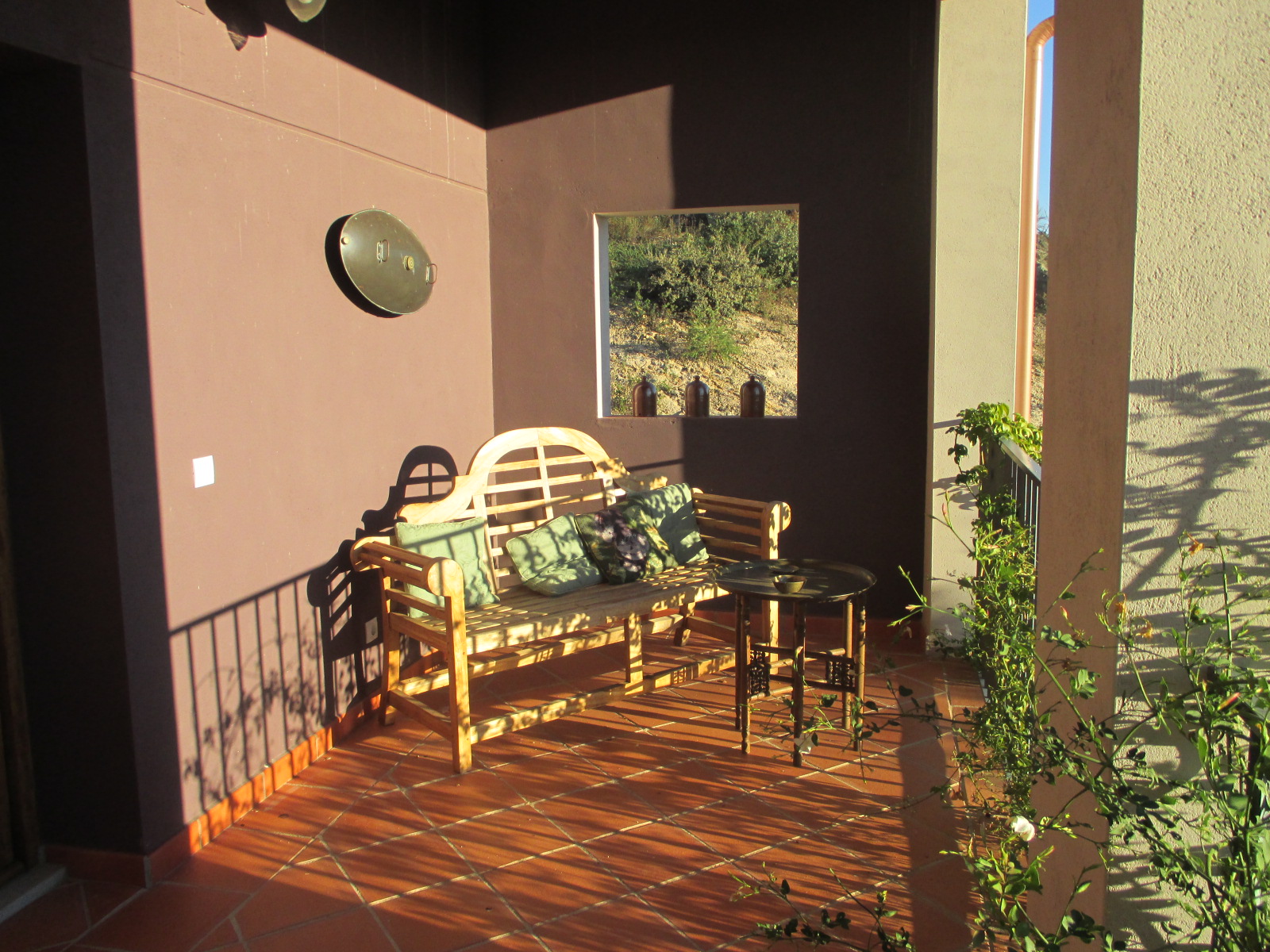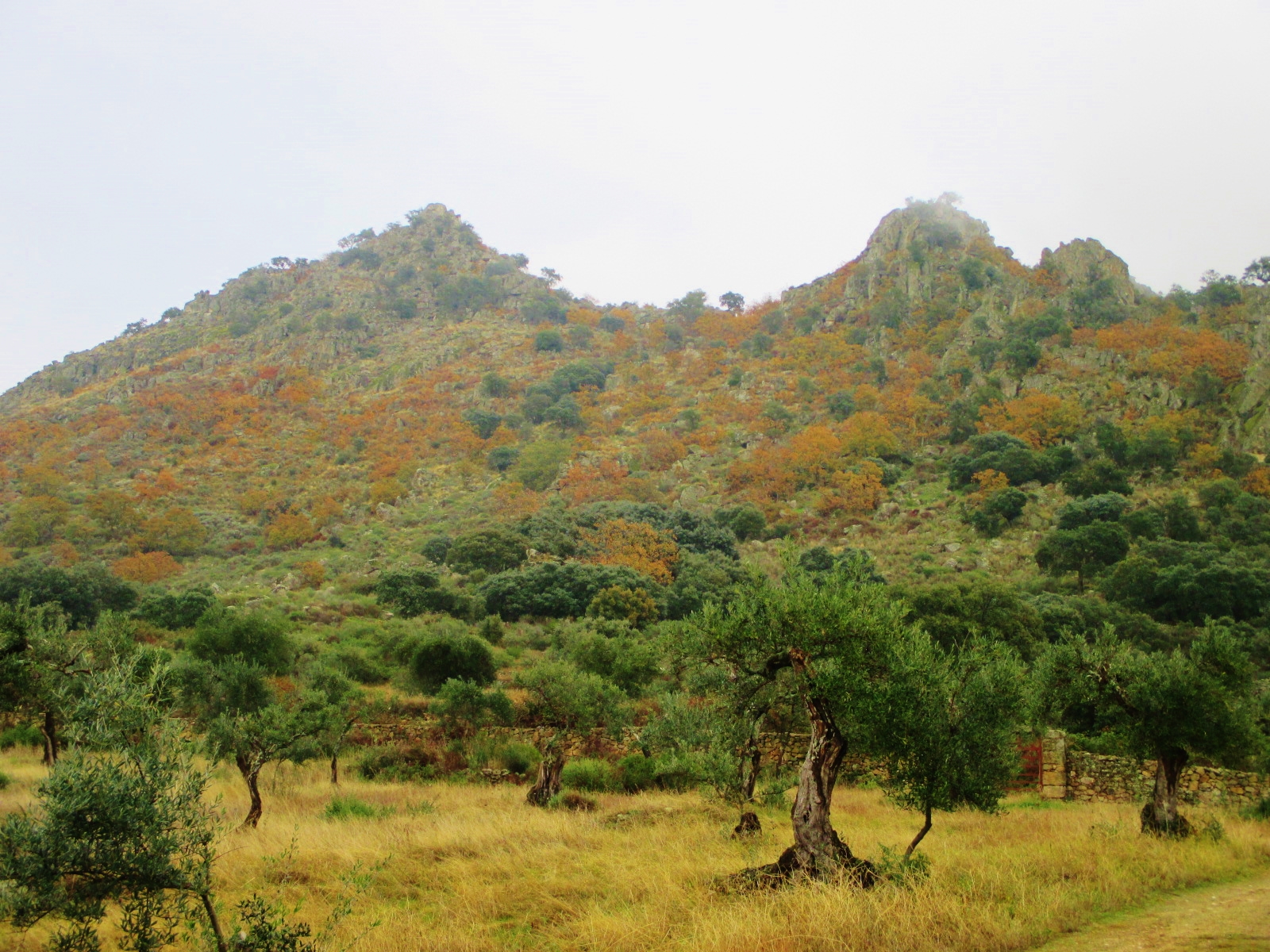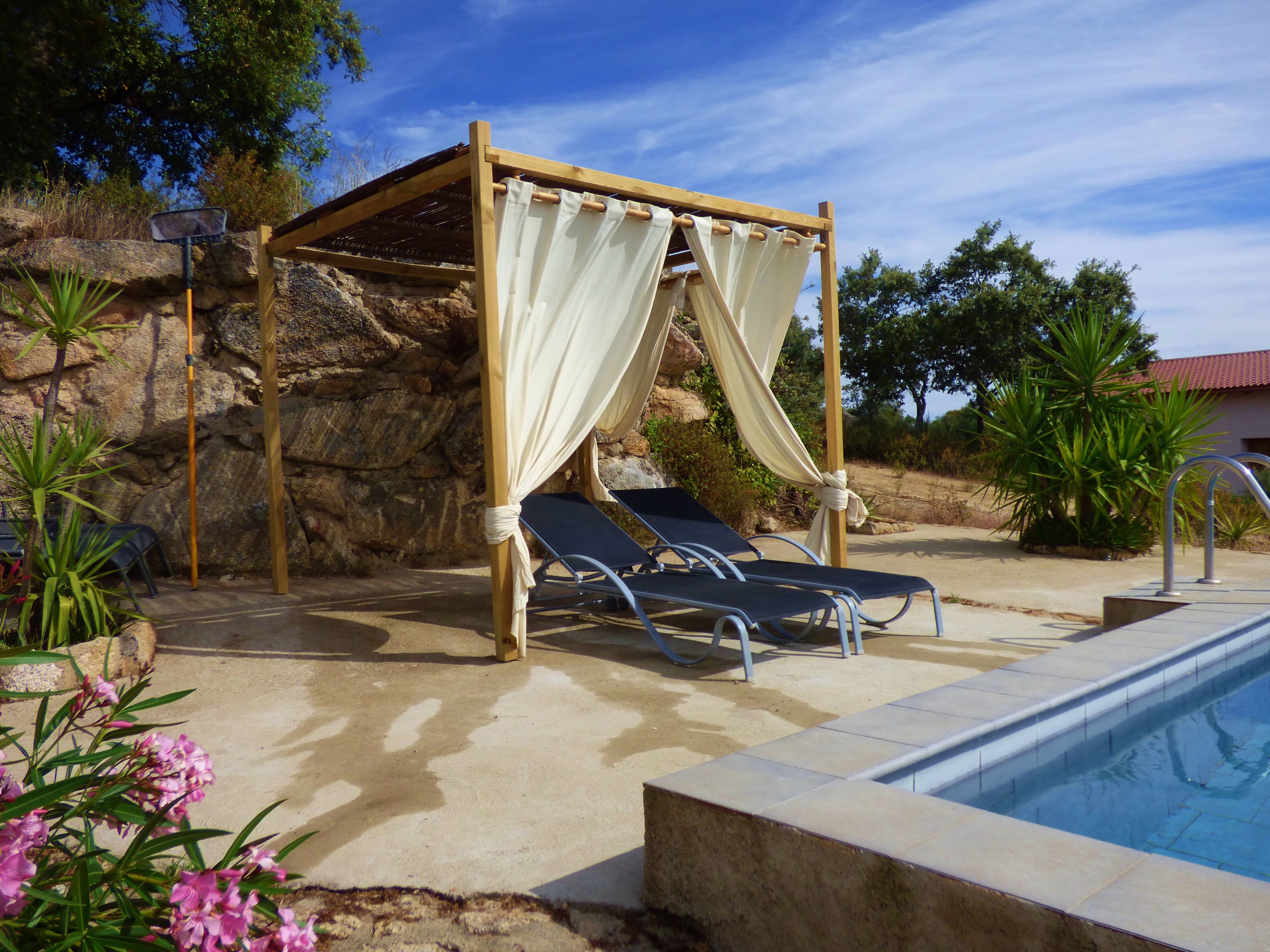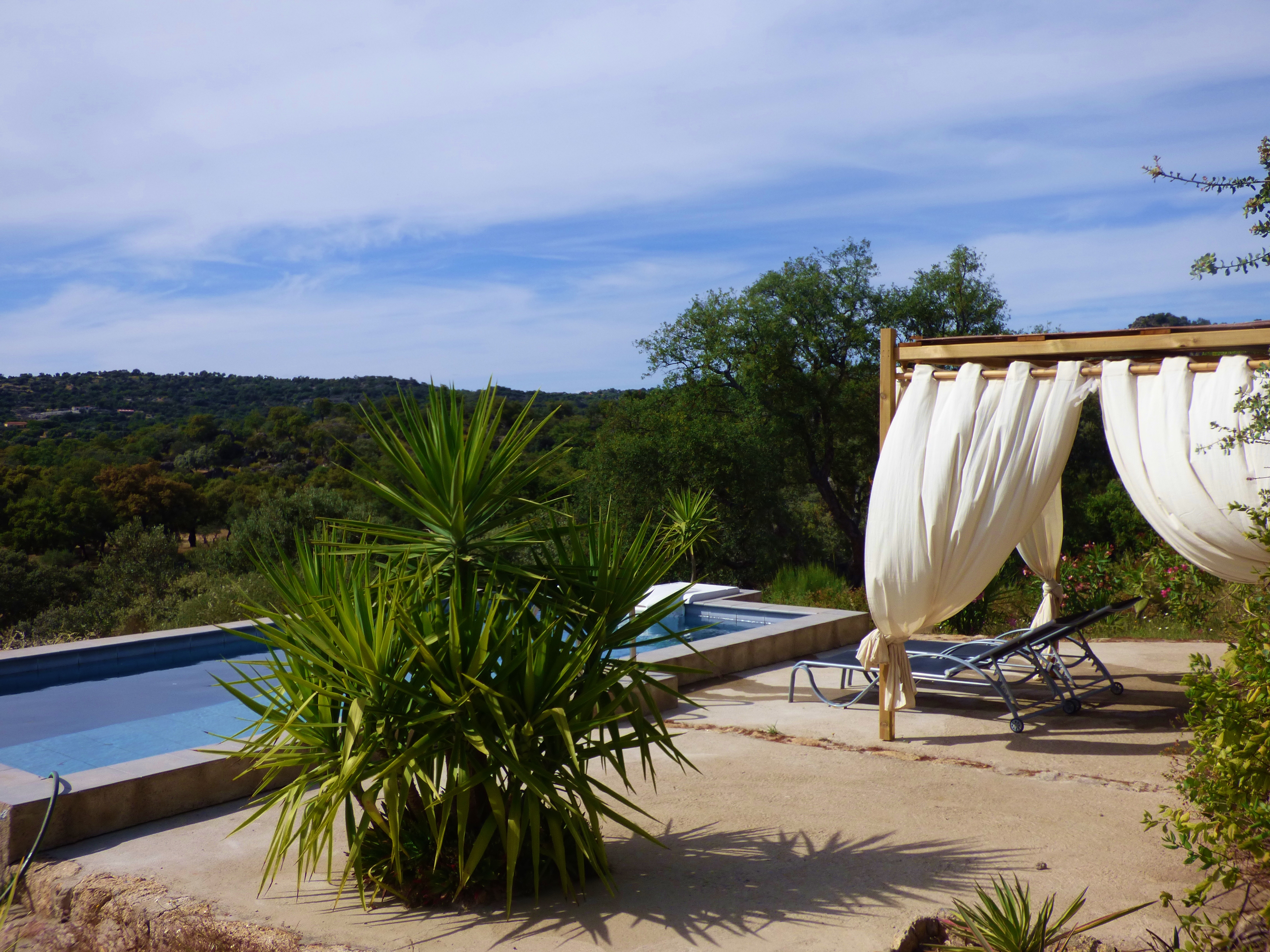 Quoted Currency: Euros €
Convert Currency:
Rental rates are for the entire property.
Payment by www.transferwise.com  or www.paypal.com  :well trusted safe and economical methods of transferring money internationally OR by bank transfer.
To secure the reservation 40% of total price. Final payment 6 weeks before arrival.
All inclusive except for logs for wood burner if needed which are charged according to use.
Swimming pool is operational from May 01 - October 15.
Cleaning is once in a 2 week stay with linen change, extra cleaning and linen change can be ordered at extra cost.
Damage deposit of €150 charged with final payment (returned if house is left in good order less €30 final cleaning charge)
                TERMS AND CONDITIONS FOR CASA DE SIERRA
An agreement between client and the owner/manager of Casa Sierra will come into existence when a deposit  payment  has been paid and acceptance and confirmation of your booking  is made by e mail stipulating rental period and payment schedule.

A non-refundable deposit of 40% of the holiday price is payable at the time of booking. Bookings made less than six weeks before your arrival date must be accompanied by the full amount of the holiday charge and the refundable damage deposit .

The balance of holiday rental must be paid no later than six weeks before the commencement of your holiday. If the balance is not received by the due date then there is a risk of cancellation by owner.

All cancellations must be immediately notified in writing. If the client cancels holiday more than 6 weeks before  arrival date then the deposit will be forfeit unless we can find another booking for the cancelled dates in which case we will return deposit.
If cancelled after the full payment has been paid at 6 weeks before arrival we cannot return the payment unless we can find another booking for the cancelled dates. Damage deposit will be returned.
We strongly advise that you take out comprehensive travel insurance to cover your loss of payments in case of cancellations. Your travel insurance should include health care and accident cover.
Your booking will not be cancelled by the owner except in exceptional circumstances beyond our control. Notification will be given of the cancellation and a refund all payments already made for holiday. Our liability for cancellation will be limited to payments made to us.

The number of persons using the accommodation at any time must not exceed 

 

that stipulated in the booking details.

 

Bookings cannot be accepted from persons under eighteen years of age.

We reserve the right to refuse a booking without giving any reason.

We or our representative reserve the right to enter the house during the rental period if it is necessary for essential maintenance or for inspection purposes with a suitable warning time.

Rentals normally commence at 

 

16.00

 

unless otherwise agreed and guests are required to vacate the house by 11.00 on the day of departure. This allows the accommodation to be thoroughly cleaned and prepared for incoming guests. 

 Pets must be pre-arranged and agreed at time of booking.
 There is a no smoking rule inside the houses, ashtrays are provided for smoking        outside.
 Damage deposit – In making a booking you accept responsibility for any theft, breakage or damage caused by you or any member of your party and agree to forfeit part of or all of the damage deposit if any of these occur.
The owner reserves the right to make a charge to cover additional cleaning costs if the client leaves the property in an unacceptable condition.

The full damage deposit will be returned within 7  days of the end of your holiday if no damage occurred
Please note that in the event that any keys issued are not returned at the end of your stay, then the cost of replacement will be charged to you.

Swimming pool: Children under 18 must be supervised by their parents/guardians at all times.

Any problem or complaint which the client may have concerning their holiday must be immediately reported directly to us/our representatives and we will endeavour to put matters right. Any complaints not reported to us/the property manager at the time and only reported after the client has departed will not be considered.

 
holiday house rental
| Description | From | To | Weekly | Monthly | Week Night | Weekend Night | Minimum Stay |
| --- | --- | --- | --- | --- | --- | --- | --- |
| For renting whole house, max 6 pax ,self catering. | 14 Sep 19 | 30 Jun 20 | €1350 | - | - | - | 4 Nights |
| For just 2 people in one bedroom,self catering | 01 Jan 20 | 30 Jun 20 | €800 | - | - | - | 4 Nights |
| For renting whole house, max 6 pax ,self catering. | 30 Jun 20 | 12 Sep 20 | €1500 | - | - | - | 7 Nights |
| For just 2 people in one bedroom,self catering | 01 Jul 20 | 12 Sep 20 | €800 | - | - | - | 7 Nights |
| For renting whole house, max 6 pax ,self catering. | 12 Sep 20 | 30 Jun 21 | €1350 | - | - | - | 4 Nights |