Beautiful holiday homes to enjoy your holiday in the stunning scenery of the Sierra de Montanchez, Extremadura.
Our houses have been created individually using a lovely mix of antique and contemporary furnishings, textiles and unique pieces to achieve a harmonious and welcoming home atmosphere. Definitely not the usual holiday house rentals.
The houses are situated in a particularly lovely part of the Sierra de Montanchez famed for unspoiled nature, tranquillity and direct access to the ancient paths of the mountain and its villages. We are also serious about our eco credentials, all the houses are efficiently run by solar power.
The sierra is ideal walking country from easy to challenging. On the walks there is not only the ravishing nature and spectacular views but many fascinating and unique features of rural architecture such as the water mill gorge, numerous rustic ermitas, the Moorish castle of Montanchez and the wonderful Visigoth basilica of Santa Lucia situated in a remote cork oak forest nearby.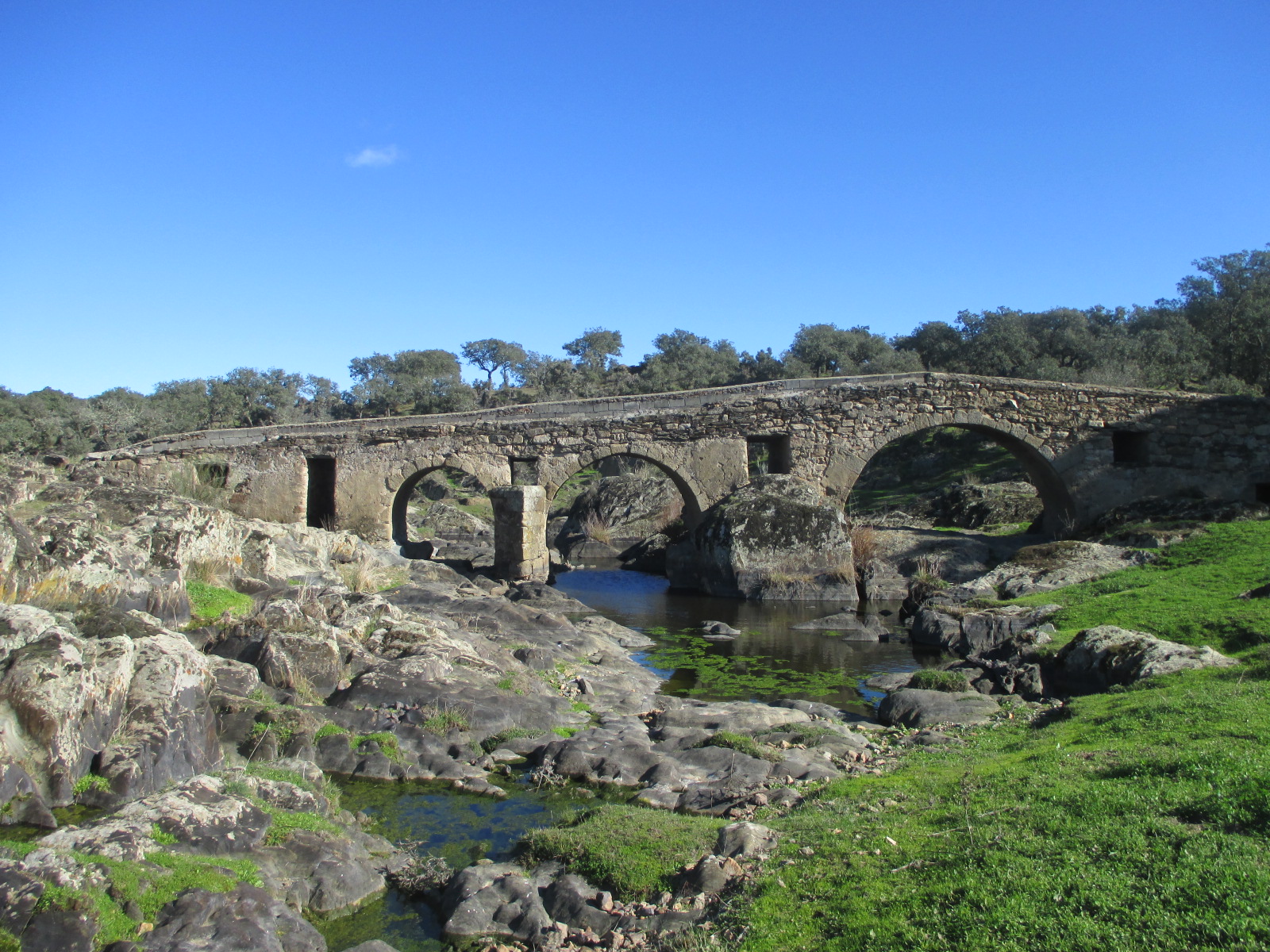 Bird watching is a particular delight, there is nothing to disturb the birds so many species can be seen in their natural habitat including eagle owls up in the crags of the sierra above Finca al-manzil.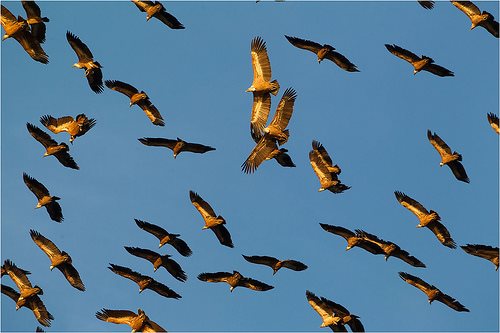 Please look at the bird watching entry, month by month report.
TIP : SEE BLOG FOR IDEAS OF WHAT TO DO AND SEE WHILE STAYING
OUR CHOICE OF ACCOMMODATION
There are three houses with accommodation for 2 - 6 or for larger groups a combination of all houses.
The houses are in their own extensive walled fincas so very private with 300 - 600 metres of woodland between individual houses and private entrances from the same country lane.
SEE PRICES AND DETAILS IN MAIN MENU FOR MORE INFORMATION ABOUT INDIVIDUAL HOUSES
EL CORTIJO  for 2 - 6 : Very private and tranquil -3 bedrooms all with en-suite bathrooms, very spacious, wonderful views-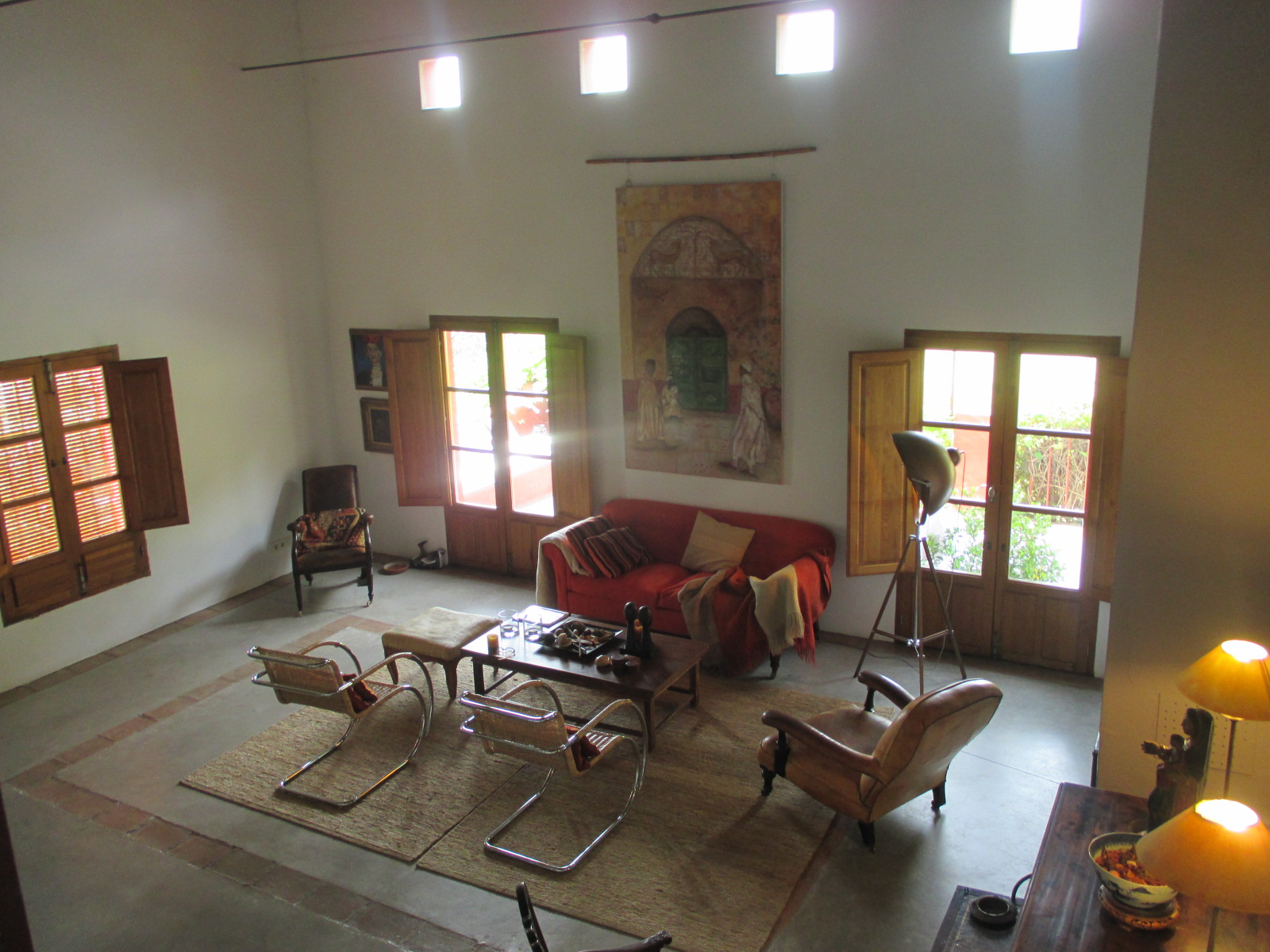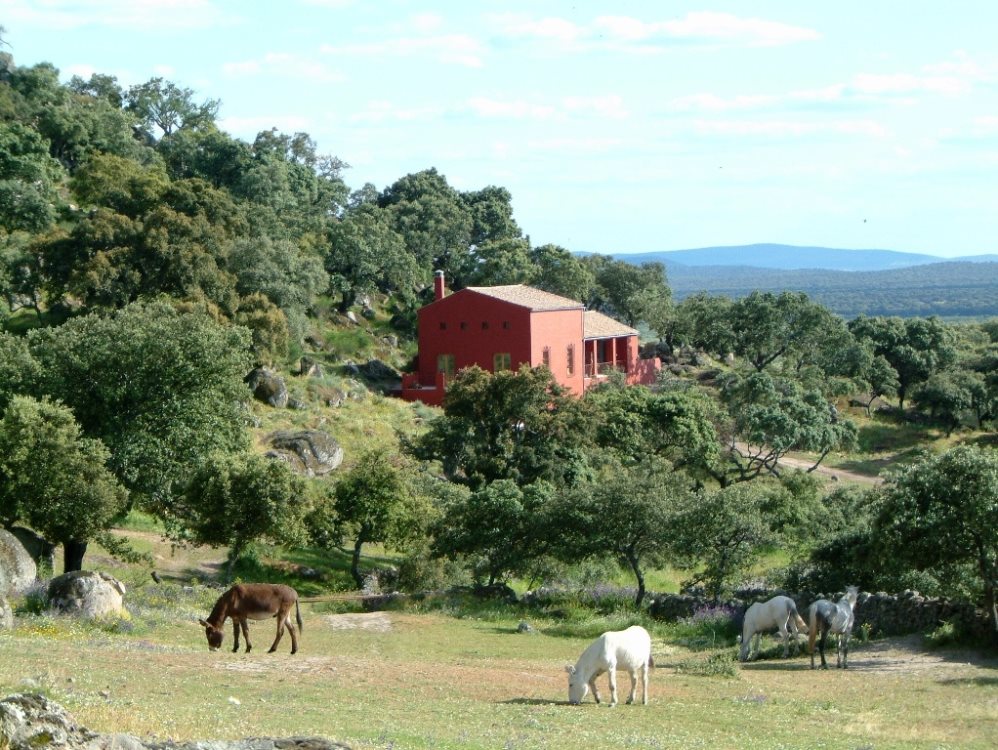 In 22 hectares of wooded mountain slope, private pool, lovely views in all directions. A comfortable and characterful family home, very spacious with charming atmosphere.
THE BARN : El Granero for 2: 1 bedroom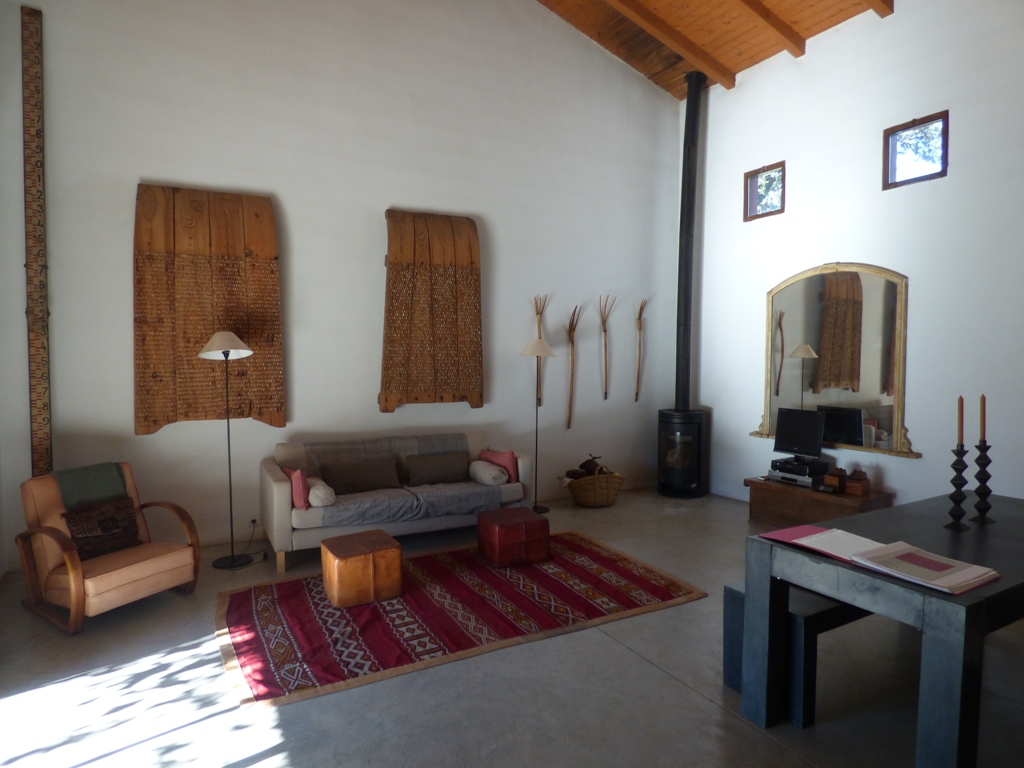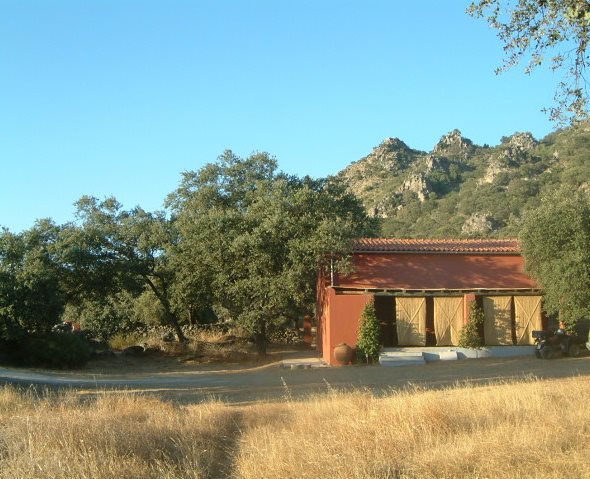 Very private and tranquil in its own 2 hectare walled finca with fabulous views up to the peaks and a lovely holm oak copse in the barn meadow. Very spacious just for 2.
(private pool is shared between cortijo and barn unless otherwise organized)
LA HABIBA- ECO STUDIO for 2: 1 bedroom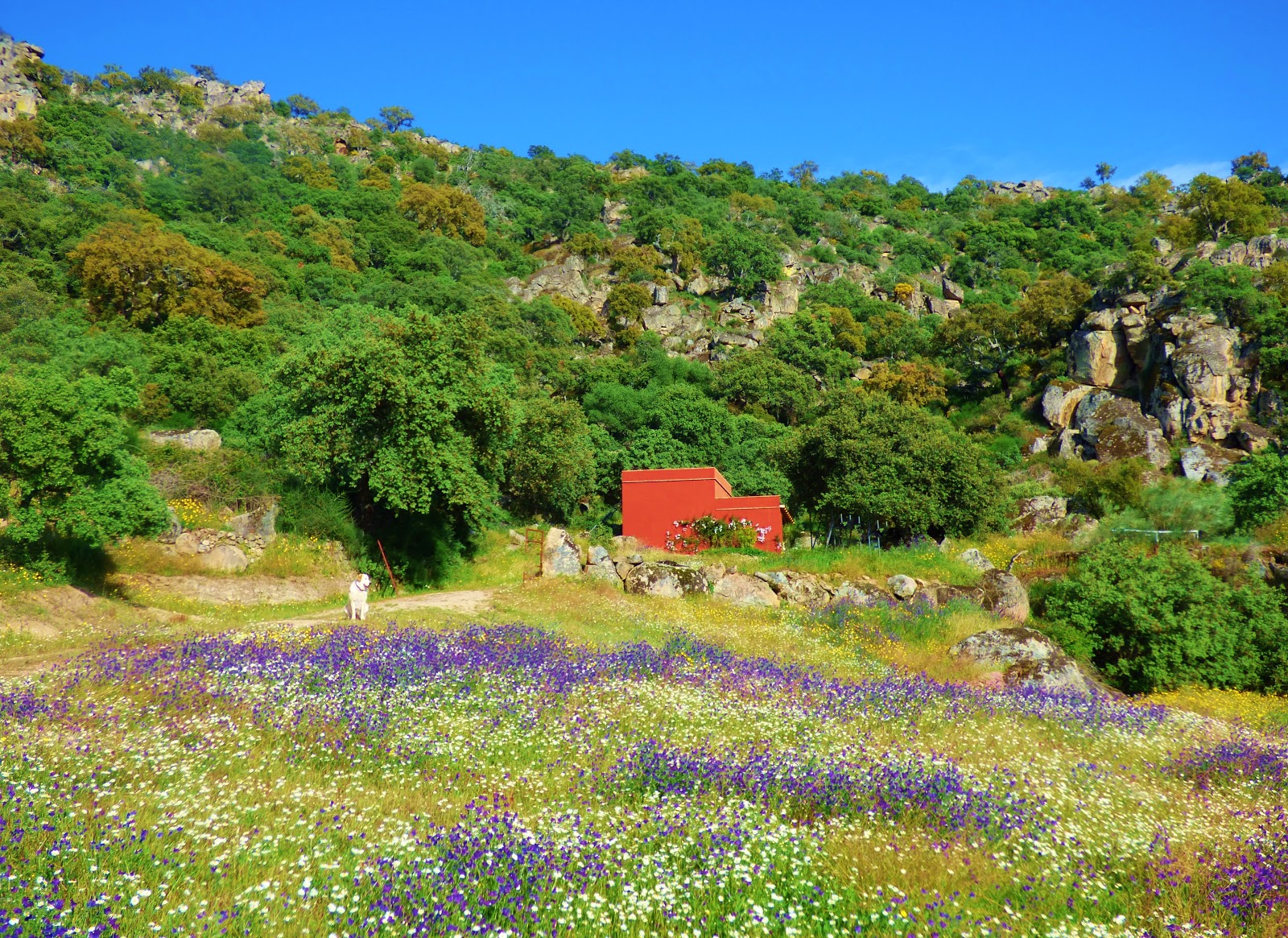 Available April - October. Our lovely little house on a beautiful part of the finca, just for 2, very tranquil and private. It's a big studio with bedroom and bathroom, covered terrace with kitchen and dining area, big roof terrace. A perfect retreat.
WE ARE PROUD OF OUR ECO CREDENTIALS
We have powerful solar energy systems for each house, they have been carefully designed to operate efficiently  BUT as with all solar powered houses we have to be careful and sensible.
Besides powering all the lights, sockets, fridges and washing machines they also run automatic borehole pumps, swimming pool pumps and at Finca al-manzil a tracker system which moves the solar panels into optimum position everyday.
We ask our guests to help by not using unnecessary lights, always switching off lights and appliances when not needed and not to use washing  machines or vacuum cleaners at night when the storage batteries are not charging.  Our system works perfectly for all normal daily needs and we hope that everyone staying will enjoy experiencing a totally solar powered environment, we are doing our little bit to help the poor battered planet and we ask for helpful participation.
Here we are, Pippa and Manfred enjoying being out and about around the finca and beyond.